At Bellman's, we buy gold jewelry, 10k, 14k, 18k, 24k. We also buy platinum, silver, diamonds, gemstones, sterling silver flatware and tea sets. We're discrete and pay top dollar for your items.
For a limited time if you sell us your gold and then shop and purchase new jewelry, we will pay you 20% extra on your gold. Ask about this special offer when you come in.
Unlike typical Cash for Gold buyers, Bellman's pays top prices for your old gold and silver jewelry and flatware. We pay more because we sell directly to the refiner, there are no middlemen taking a cut of the profits, or home parties were sometimes the gold changes hands three or four times before it is sold for its true value. Take comfort in knowing that people who shop their gold around for the best price always return to Bellman's. All gold scales at Bellman Jewelers have been tested, certified and licensed by the N.H. Department of Weights and Measures.
We don't charge fees for testing your gold like some other Cash for Gold or Pawn shops sometimes do. Whether you sell your old gold to us or not there is never a charge. Can't make it into the store, we offer free pick up from your home or office, just call for an appointment.
Remember:
If you feel uncomfortable selling your gold and would like privacy, Bellman's can be discreet. Simply ask one of our sales staff to bring you into one of our private offices and the transaction will be completed in total privacy.
Want to hold a gold buying event to raise money for your charity!
Bellman's offers its very popular gold buying events to non-profit organizations looking for unique ways to raise funds. If you are a 501(c)(3) non-profit and would like to generate additional income for your group or organization please call Bellman's at (603) 625-4653 and ask for Justin. We will provide posters, flyers and postcards for your event at no charge. In addition, we will provide pdf ads for e-mail blasts. We will help you promote the event to your friends and supporters for our two day event held at your location.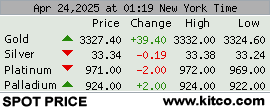 Ten percent of all purchases made at your event will be donated directly to your organization. We still pay the same price to the seller of gold, the donations comes directly from Bellman's.